| Candy Whitt & Associates
Candy Whitt & Associates
211 Pinner Rd
Arden, NC 28704
Email Phone: 828-231-2233 Fax: 828-676-0956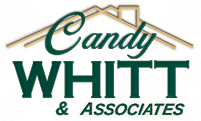 About Candy
Hi, my name is Candy Whitt, and I appreciate your visit to our website.
I am a fifth-generation native of Western North Carolina, and I look forward to sharing our mountains with you. It is almost impossible to become jaded when surrounded by all this beauty.
Asheville and Hendersonville are beautiful towns with colorful histories. Today both towns are known for their cultural diversity as well as their scenic beauty.
No matter what your background, you're bound to find your "home in the sky," and we would love to help you.